Roller Window Shades

---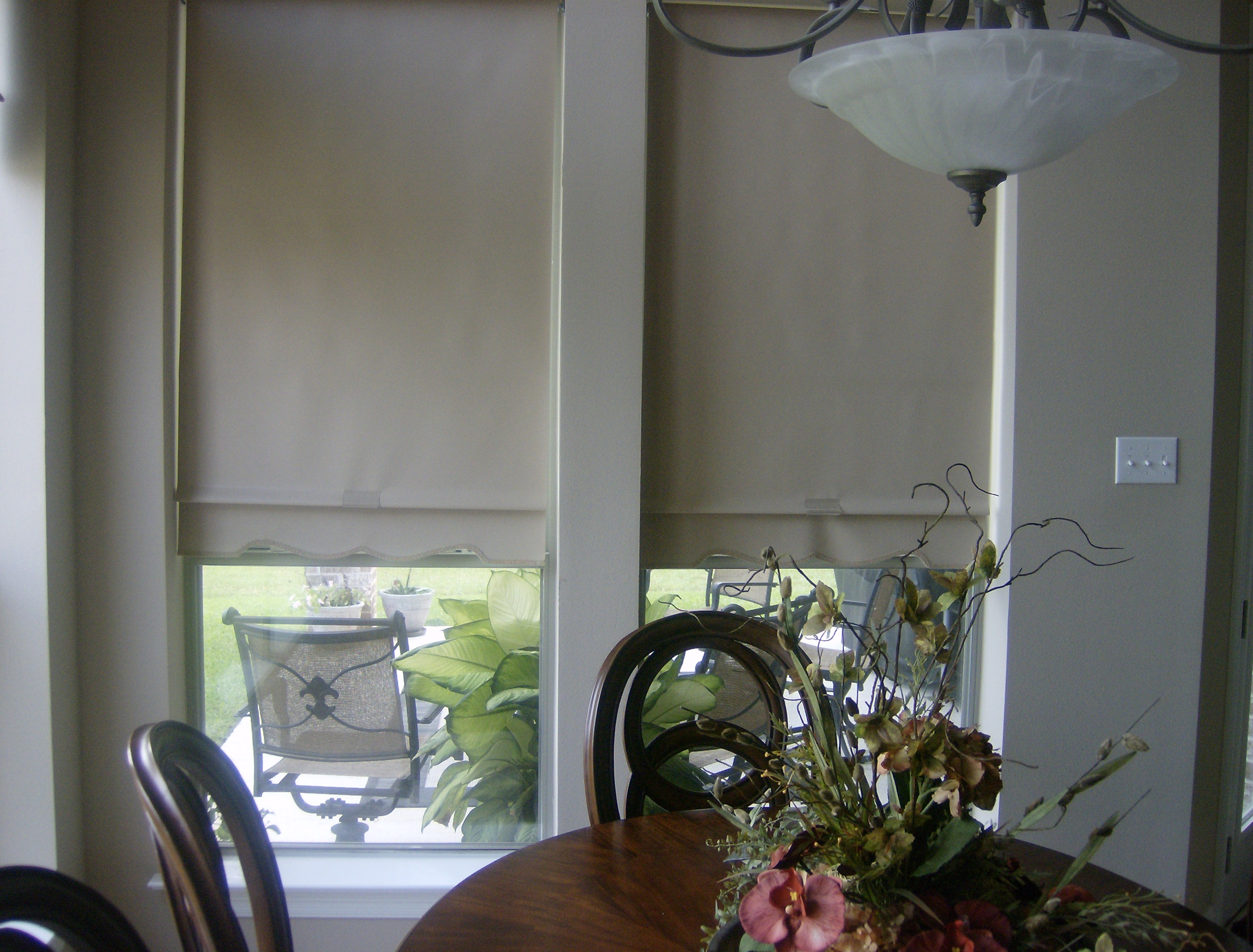 ---
Roller window shades are one of the household amenities that have grown in great popularity of recent times. They serve many purposes regarding fitting one's style and needs for a particular taste in window coverings. Blinds and Shutters Plus offer a vast array of options regarding this great product.
This type of window covering allows one to create a classical or contemporary look in their homes or business establishments. Roller shades are one of the most popular ways of decorating homes today. They are very affordable and come in a variety of options. These characteristics makes roller window shades an appealing option for those with a tight budget needing to decorate their windows and rooms.
The following are some great reasons that roller window shades could be considered for your needs:
Great variety: There are a wide range of colors and materials that roller shades come in. To cater to different budgets and tastes they are also available in different designs. This enables one to come up with the best modern window covering possible. New designs are perpetually being manufactured to enable to get the most contemporary look possible.
Decorative style: They dress up the windows in a very stylish manner. Roller window shades give your window a vast variety of design options, from classical to modern. They enhance a beauty and elegance that no other window coverings can. One can get very creative by adding decorative hems to the bottom of the shades creating elegance and style.
Simple look: They are a way for one to have an elegant appeal coupled with simplicity. Roller shades are one of the best solutions that are available in the modern window covering market today.
Light control: Roller shades enable you to control the light entering your house. There are times when destructive UV rays, heat and glaring light enter through a window causing problems. Roller shades regulate these factors for optimal purposes.
---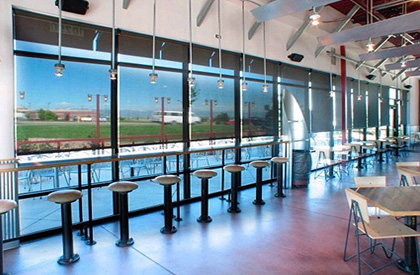 ---
They are easy to mount either on the outside or inside of the window. Roller window shades are great for use on doors as opposed to other products that may rattle when opening and closing the door.

There are a number of options for any individual seeking roller shades. There are many different types that are on the market currently that will accommodate any commercial of residential need. Some of those are as follows:
Privacy roller shade - These shades are structured to offer excellent privacy for a room. The colors of these shades are typically dark and extend to the full length of the window. The shades are designed to provide more privacy to the users. You will commonly see them in office or commercial environments and also in houses that are near busy streets prohibiting others to look inside.

Solar roller shades – This material has been designed to exclude destructive UV rays from entering into the window resulting in damage to floors or furniture. These types of solar roller shades come in a variety of colors and beautiful designs. These shades permit minimal light to enter the room while keeping harmful UV rays, heat and glare out. Solar roller shades continue to increase in popularity throughout the United States.
Blackout roller shades – These roller shades are designed to give a blackout function by blocking light from entering in through the window. Blackout roller shades are great for bedrooms or anywhere one desires to have total opaqueness.
The beauty of any window can be greatly enhanced with the right roller window shades. In recent years, there has been a significant rise in the demand of them. They come in a variety of designs, patterns, materials, and sizes. Whether your needs are for light control, privacy, keeping the heat out, stopping harmful UV rays, coupled with an elegant beauty, roller window shades are an excellent choice.

The good news is you don't even have to worry about doing any of the work to give your décor a brand new look and feel. Your Blinds and Shutters Plus consultant does it all for you; from measuring, to ordering, to installation.

---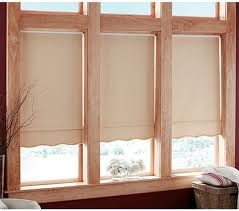 ---
For a free consultation, call us at 479-295-4569 or email info@blinds-and-shutters-plus.com. 
We serve the Bentonville, Rogers, Springdale, Fayetteville, and the whole NWA area by offering expert measuring, professional guidance, timely deliveries, and free installation. We look forward in helping you find the right window covering for your needs and décor.