Arched Window Covering

Beauty and functionality combined into one.

---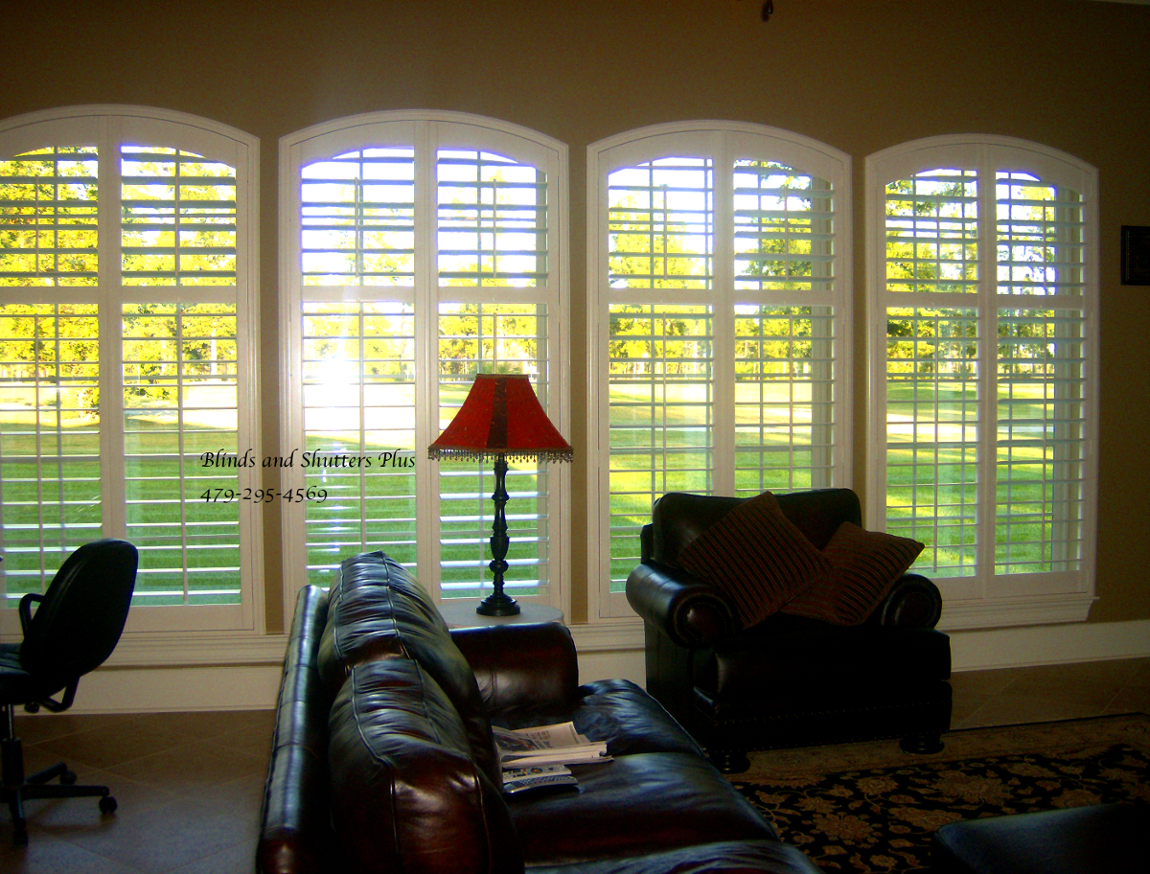 ---
An arched window covering adds beauty and character to just about any decorating style. They are unique in their appearance and can complement just about any interior. Covering the gamut from traditional to transitional or contemporary interiors, they enhance the adorning aspects of these designs.  Quite frankly, the transitional decorating style is currently very popular when using arched window treatments.


This lovely window treatment will bold you over with their beauty. There is a certain elegance and charm that exudes from simply looking at them.  However, when choosing, measuring for and installing for these types of window treatments can be challenging, to say the least.


---
---
Leave It to the Experts
Blinds and Shutters Plus has the right arched window covering for the correct application.

Arch tops are also referred to as "specialty shapes," and as such, "special" attention is needed when measuring, manufacturing  and installing  these window treatments. Meaning, that they are not as straightforward regarding vertical and horizontal lines which are akin to square or rectangular shaped window openings.

Additionally, they are often times located in areas that are out of reach and mostly in higher areas on the walls of a home or business establishment.  Arched window treatments are typically connected at the top of a square or rectangular shaped window and is part of the entire opening. However, they can be a separate entity of their own.  


Blinds and Shutters Plus offers the foremost arched window treatments that can cover most any specialty shape or size. The best product to fit these arched window coverings are plantation shutters. However, they can be made from roman shades, cellular shades, woven woods, and a few pre-made products such as faux or vinyl arch tops. 

---
---
But the drawback when endeavoring to fit an arched window covering that is not a plantation shutter is that the window opening must be as close to symmetrical perfection as possible. If not, light gaps can emerge.
---
---
Arched Top Shutters

Too often than not, finished windows are asymmetrical.  Sometimes the sheet rock is floated irregularly or the actual window frame has conflicting measurements regarding top, middle, bottom, and diagonal delineations. These are all factors that can affect the functionality, structural integrity and aesthetics of arched window treatments.


---
---
However, when using plantation shutters (also called an "arched shutter" in this application) there is a greater manifestation of enhancing aesthetics, better customization of window fit and more efficient control of light entering through. Plantation shutters can be tailored to fit these dimensions in a much more effective fashion regarding a very close fit, minimizing light gaps and producing astounding views.  When measured, manufactured and installed properly they produce the most favorable results with arches and other specialty shapes.

The arched window covering can come in fixed and/or adjustable settings. You can choose from various designs such as slat-burst, sunburst and blackout arches. Each arched top is custom made to fit your window(s) and comes in a variety of colors to match your existing home décor.


---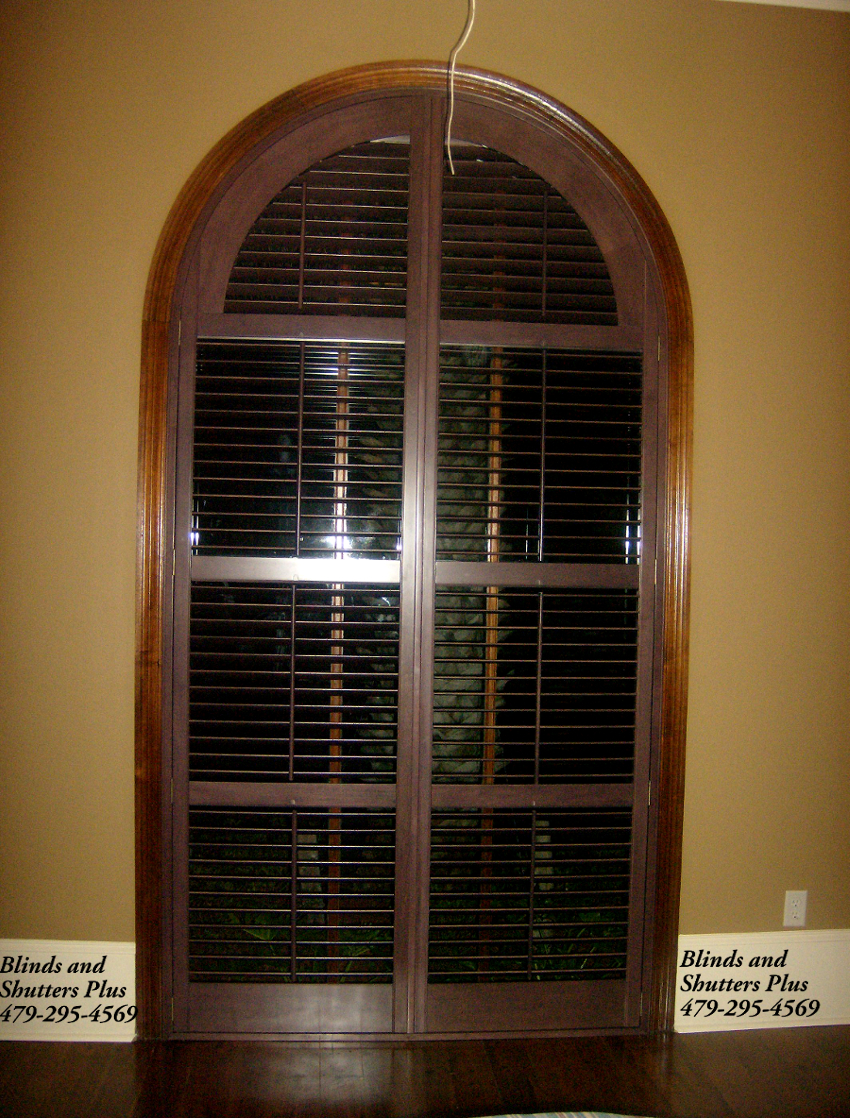 ---
For the window openings that are located in areas that one cannot reach, an excellent option is motorization. With today's motorization, it has become so sophisticated that one can control one or several arched window treatments on the same channel simultaneously.  An arched shutter is the best option for this application.
---
For a free consultation, call us at 479-295-4569 or email info@blinds-and-shutters-plus.com. 
We serve the Bentonville, Rogers, Springdale, Fayetteville, and the whole NWA area by offering expert measuring, professional guidance, timely deliveries, and free installation. We look forward in helping you find the right window covering for your needs and décor.